Herbal Granules - Powder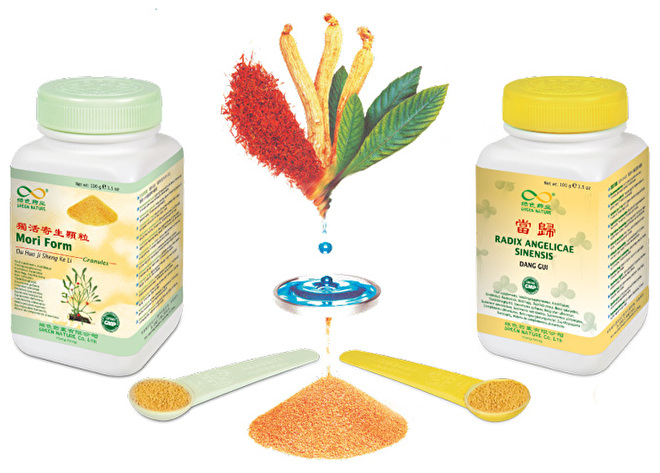 Chinese Herbal Granules
-Dissolve quickly and completely in hot water, show fast efficacy and high bioavailability.
-Damp-resistant and easy to store. Thanks to its damp-resistant quality, the granules can be stored at room temperature for many years.
-Manufactured in GMP-complied facilities from finely selected herbs, the granules are checked for Pharmacopoeia compliance and heavy metals, pesticides, sulfur dioxide residues and microorganisms to ensure safety and quality.
-Single herbs are extracted at optimal conditions to ensure highest content of active constituents. Herbal formula granules are produced by extracting ingredients together, completely true to TCM traditional prescription practice.
Shopping cart
No items in shopping cart.